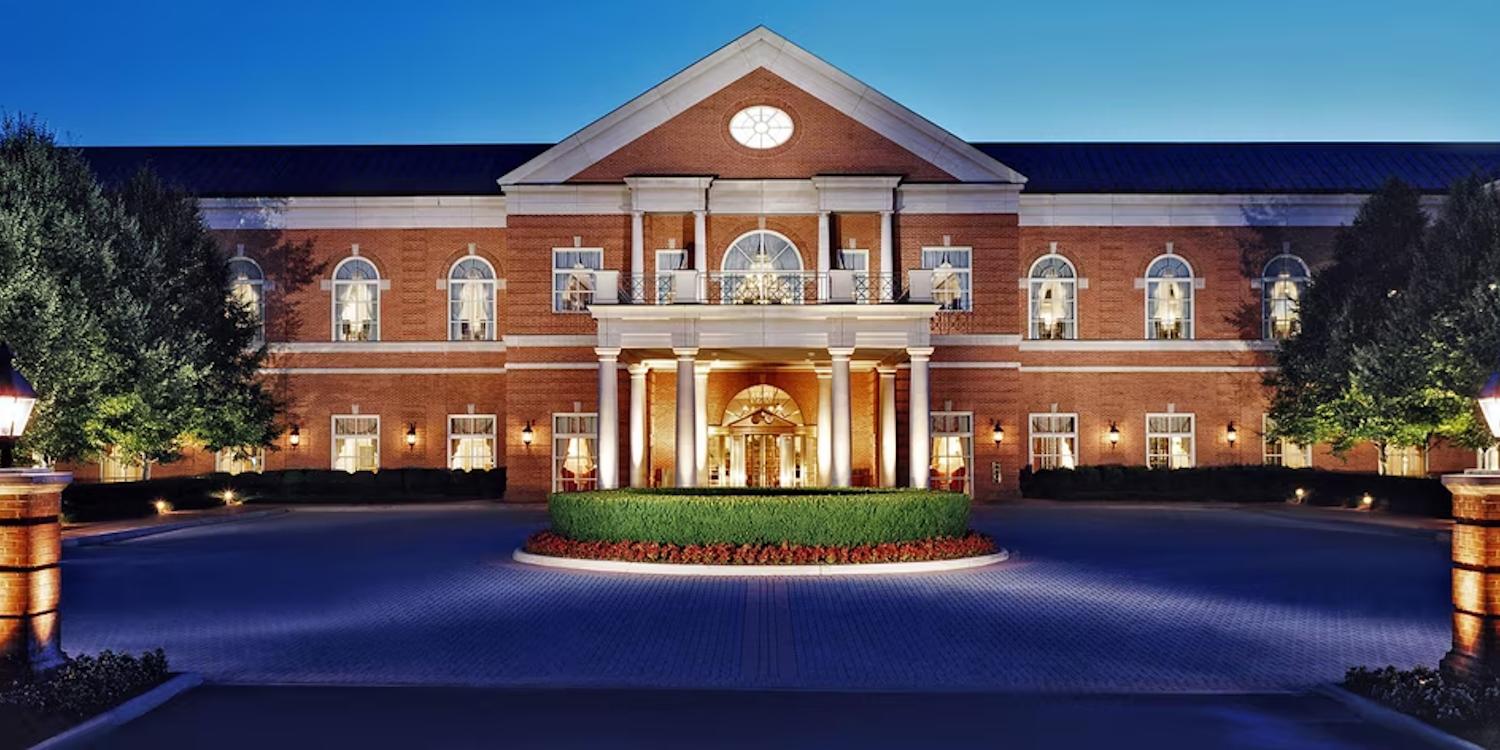 Westfields Marriott Washington Dulles Debuts After a Multi-Million Dollar Comprehensive Renovation
Renovation Includes All Guest Rooms, Event Rooms and Public Spaces
By Glen Turk
Chantilly, VA - October 11, 2023 - Marriott International, Inc. is pleased to announce the completion of a comprehensive property renovation to the Westfields Marriott Washington Dulles. The four-story hotel, located at 14750 Conference Center Drive in Chantilly, Virginia, has a new look and offers a refreshed aesthetic, upgraded amenities, and enhanced meeting and event spaces. This includes the total renovation of all guest rooms and suites, 21 event rooms, all public spaces, Westfields Lounge and lobby, and the addition of six
pickleball courts and six tennis courts. The 336-room full-service property is owned by an affiliate of Lone Star Funds and managed by Marriott International, Inc.

HBA of Atlanta, Georgia, was responsible for the new concept and context of the makeover, which draws upon the historical references and natural elements of the surrounding area. It gives a respectful nod to past architectural structures and embraces the fluidity of nature.
Timeless yet transformative, welcoming and luxurious, the design represents a fresh, honest expression of all that Chantilly has to offer, inviting guests on a journey of southern exploration.

Situated on 26 acres of preserved wildlife space in a tranquil location of Northern Virginia, the hotel is just minutes from Washington Dulles International Airport, and a short drive to historic DC's attractions, restaurants, and nightlife. The award-winning property offers easy access to the National Air & Space Museum Steven F. Udvar-Hazy Center, Westfields Golf Club, The Winery at Bull Run, Fair Oaks Mall, Manassas National Battlefield Park, and the Dulles Expo Center.

"With an unwavering commitment to provide our guests with unparalleled comfort and grandeur, we embarked on this renovation to ensure that the Westfields Marriott Washington Dulles continues to be the premier choice for travelers seeking a truly unforgettable experience," said Derwin Swann, General Manager, Westfields Marriott Washington Dulles. "The extensive renovations have resulted in a hotel that boasts a harmonious blend of modern elegance and timeless charm. We invite both our loyal patrons and newcomers to discover the all-new hotel and experience the epitome of exceptional service and hospitality."

The hotel features more than 60,000 square feet of versatile event space that has been completely modernized. The upgraded Grand Dominion Ballroom is the ideal venue for conferences with a capacity of up to 1,100 people; meanwhile, the unique Fairfax room
offers abundant natural lighting, elegant chandeliers, and two adjoining rooms, creating the perfect space for idyllic weddings, banquets, galas, and more.

Additionally, Westfields Marriott Washington Dulles Hotel provides skilled and certified planners to coordinate and personalize every event from start to finish. Hotel guests and event attendees alike can take advantage of the full-service restaurant and bar - Wellingtons - which serves breakfast and dinner. Other hotel amenities include Westfields Lounge, two outdoor patios, indoor and outdoor swimming pools, a well-equipped fitness center, sauna and steam room.

For more information on the Westfields Marriott Washington Dulles or to make reservations, please call directly at 703-818-0300, or visit their website.
Revised: 10/13/2023 - Article Viewed 124 Times
About: Glen Turk
---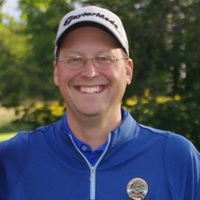 Glen Turk is a Wisconsin native and is the Senior Writer/Editor of Midwest Golfing Magazine. Midwest Golfing Magazine was formerly known as Pub-Links Golfer's Magazine and is a free publication distributed four times per year throughout Wisconsin, Illinois, Michigan, Minnesota, Iowa, Indiana, and Ohio.

His duties at MGM include writing course features, facilitating product testing, and overseeing the overall content and look of the magazine. But clearly his most important task is playing as much golf as his wife allows. Fortunately for him, she plays also and loves out-driving him even with a 60 yard head start.

Glen plays to a 6 handicap but once set a record by having his ball retriever regripped 15 times in one calendar year. It was a December trip to Guam that ultimately did him in. Finally, if you haven't caught on by now, the two most worthy weapons in Glen's writing arsenal are self-deprecating humor and pithy one-liners.

My signature line, "Be A Force on The Course" and now more recently, "Hit 'Em Where They Mow!" can be reused at no charge.

---
More Articles by Glen Turk